Celebrities make a lot of money and they have all that we dream of having one day. So after spending money on lavish lifestyles, they turn to super expensive purchases. There are some celebrities that have purchased some crazy items because they love to flaunt their wealth. So, let's have a look at 12 ridiculously expensive celebrity purchases. You'll be surprised at the purchase of Kim Kardashian and Kayne West.
1. Justin Bieber: Custom-Made Gold Grillz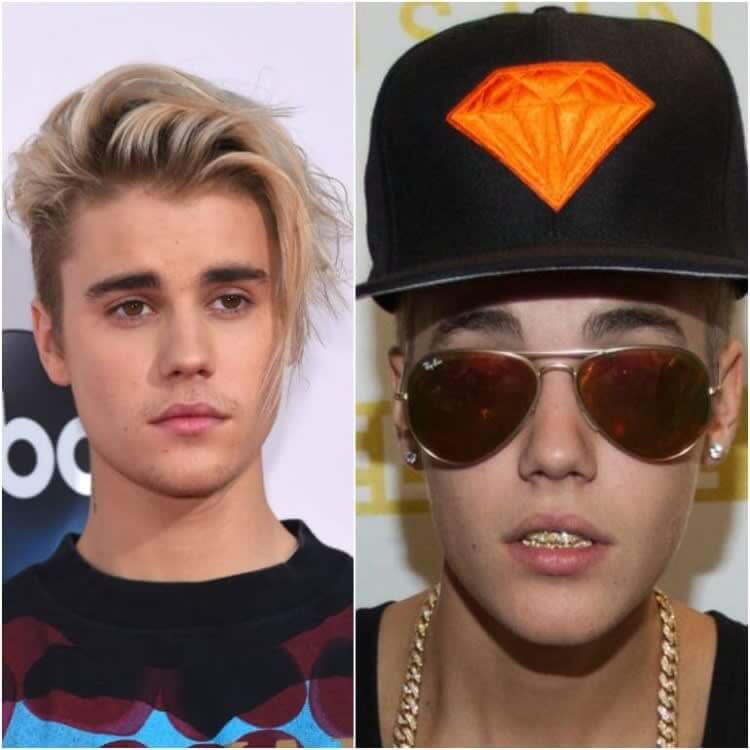 Although buying grillz (a decorative teeth accessory) is not new in the Hollywood world, it is something that is not quite common yet. But Justin Bieber went on to buy a gold grill for a Halloween costume by paying $5,000 for it. To have the blingy piece made, Bieber hired Ben Baller from the jewelry company If & Co. And yes, it happened in 2013 when he was still a child. If you ever wondered why child stars spend so much money, well, they buy things like this.
2. Miley Cyrus: Hair Extensions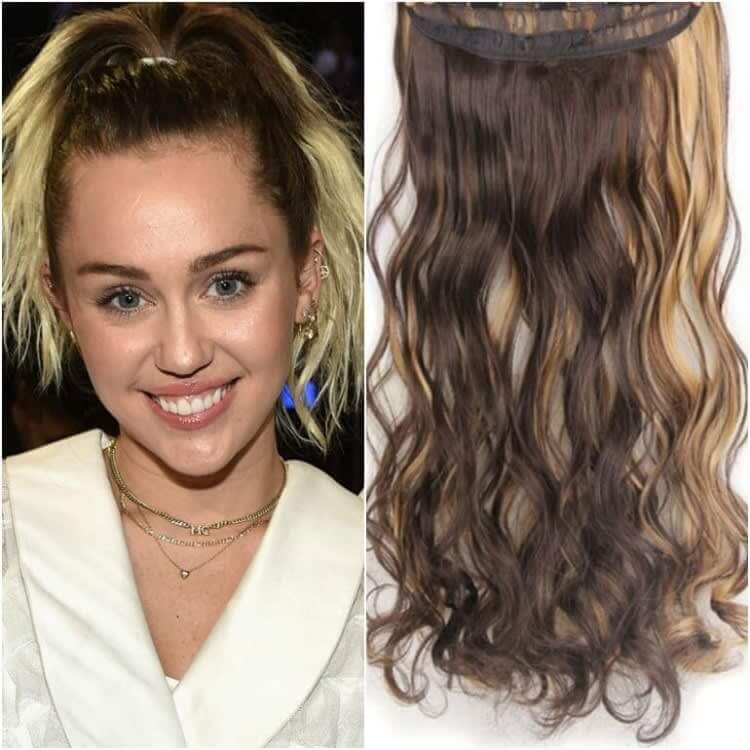 With a net worth of $160 million, spending $24,000 on hair extensions doesn't seem much, right? When Miley was 17, she used to rock her hair extensions constantly. Her die-hard fans know that she spent a lot of money on extensions. Her highest-quality $24,000 faux locks were flown in from Italy. Experts dyed the extensions to ensure they matched her hair.
3. Daniel Radcliffe: A Mattress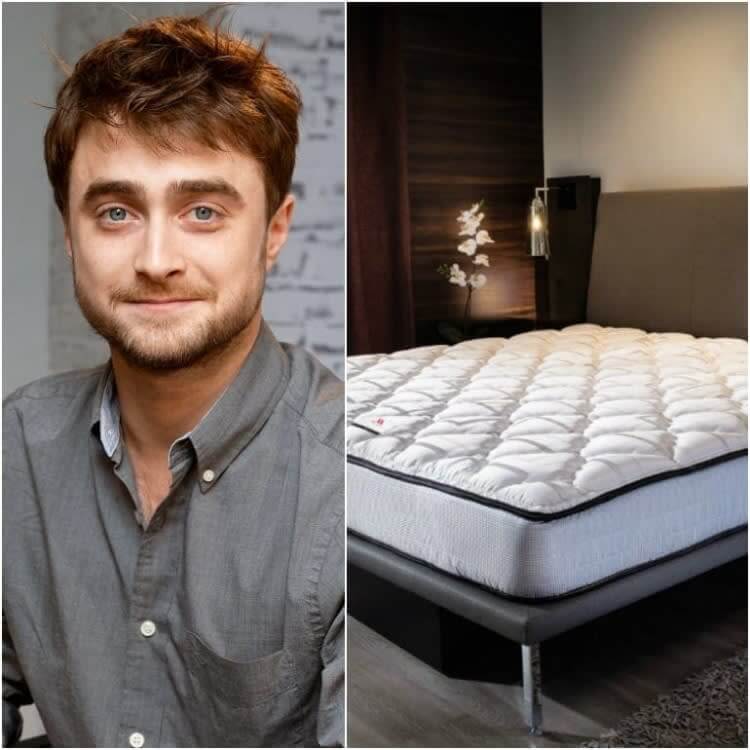 The net worth of Daniel Radcliffe is approximately $110 Million and it seems like he did not want to compromise on his sleep. The Harry Potter star spent $17,000 on something that may look unnecessary to most people. Of course, a mattress is an essential household item, but spending this much money is a little bit unnecessary, don't you think. Anyways, the celebrity is rich and he had no second-thoughts in purchasing a super soft mattress to get a good rest and sleep.
4. Kesha: Glitter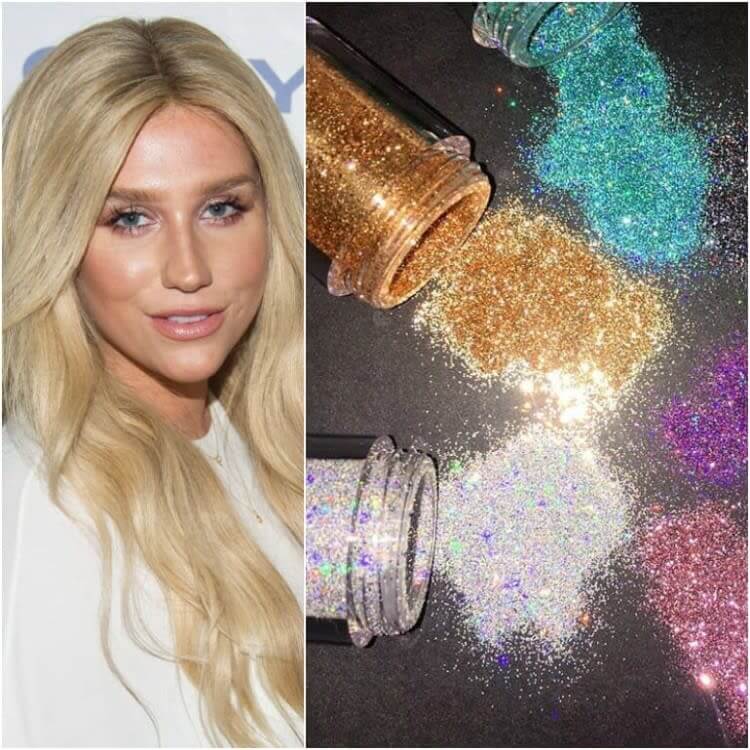 Kesha has made many fans around the world. According to the pop singer, she used to spend thousands of dollars a month on glitter. Given that a small vial of glitter costs about $1, it seems like she used a lot of...lot of glitter. But it seems like she spent most of it in her live show where she had glitter all over body after being shot out of cannons. She told it in an interview in 2011 and we're pretty sure she still has remnants of that glitter somewhere in her house.
5. Kim Kardashian and Kanye West: Gold-Plated Toilets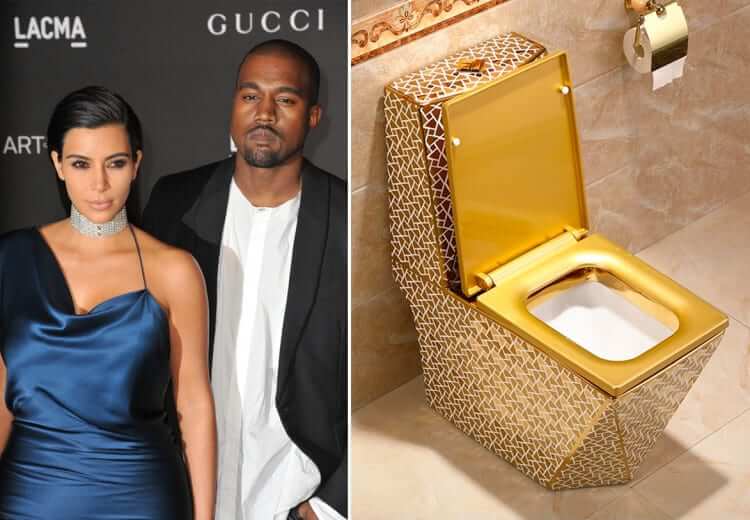 With Kim Kardashian's net worth of $350 million and $1.3 billion of Kayne West, there's nothing wrong with going to the bathroom in style. So, both of them decided to get gold toilets for $750,000 after buying their Bel Air mansion. After all, they wanted the best throughout their mansion. There are rumors that the couple even decided to spend double the house cost on the upscale interior decorating. That explains why they almost spent $1 million on just their bathroom.
6. Bono: A Plane Ticket For His Hat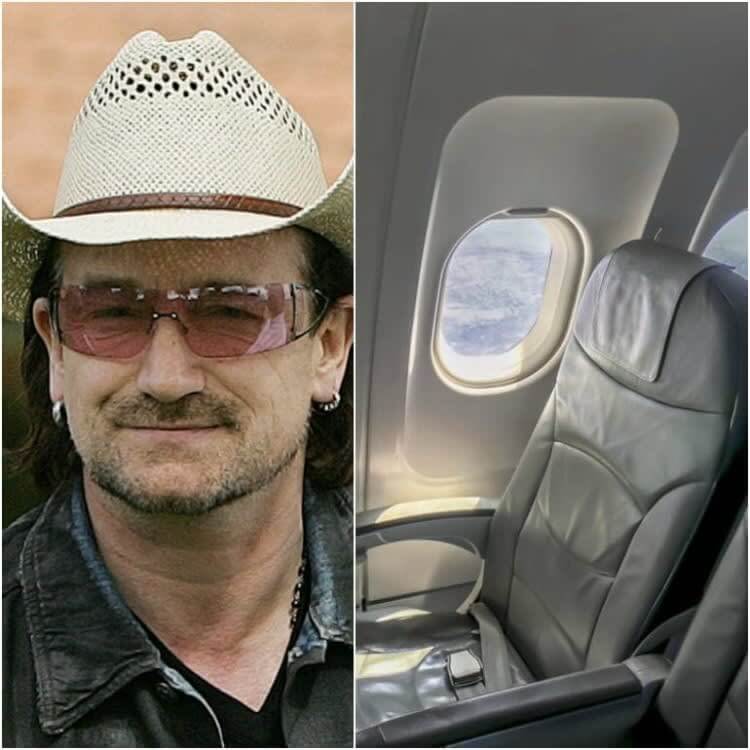 After reading that Bono spent that much money on his hat's plane ticket, you'll be like "wait what?" This is exactly how we felt as well. It was 2003 and Bono was in Italy to perform and realized that he left his signature hat back in London. Instead of buying a new hat or using any courier service to get back his hat, he went for a much better option. He flew the hat to him on a first-class seat. He spent over $1,500 just so that he could have his hat with him before the concert.
7. Victoria Beckham: A 24K Gold-Plated Cell Phone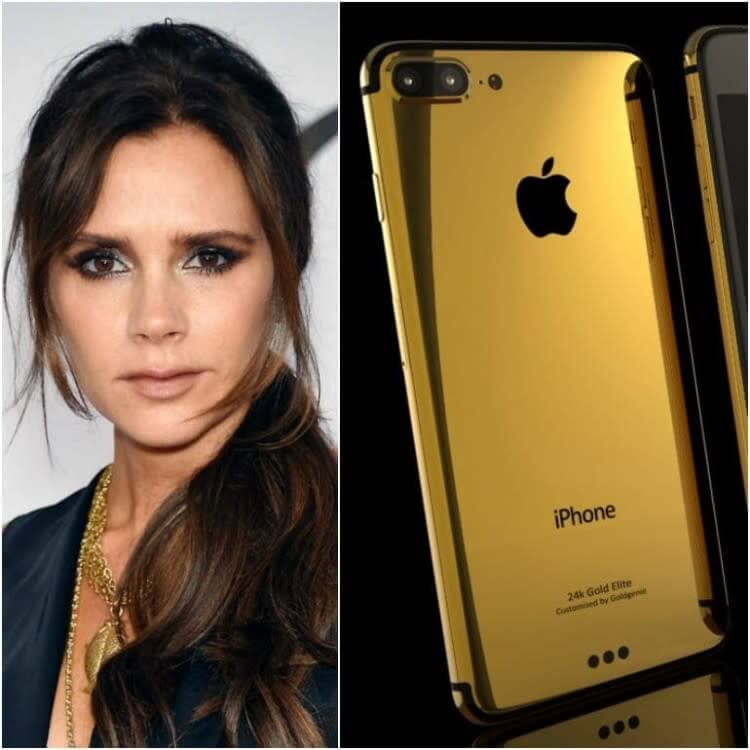 iPhone 4 was, without a doubt, one of the hottest things on the market in 2011. That's when Post Spice had a really posh 24k gold-plated phone. Designer Stuart Hughes custom made the phone and it had 150 grams of 24k gold. Victoria paid 33,000$ for that case. We can imagine that the phone would have become heavy to carry because she has ditched that phone now.
8. Celine Dion: A Humidifier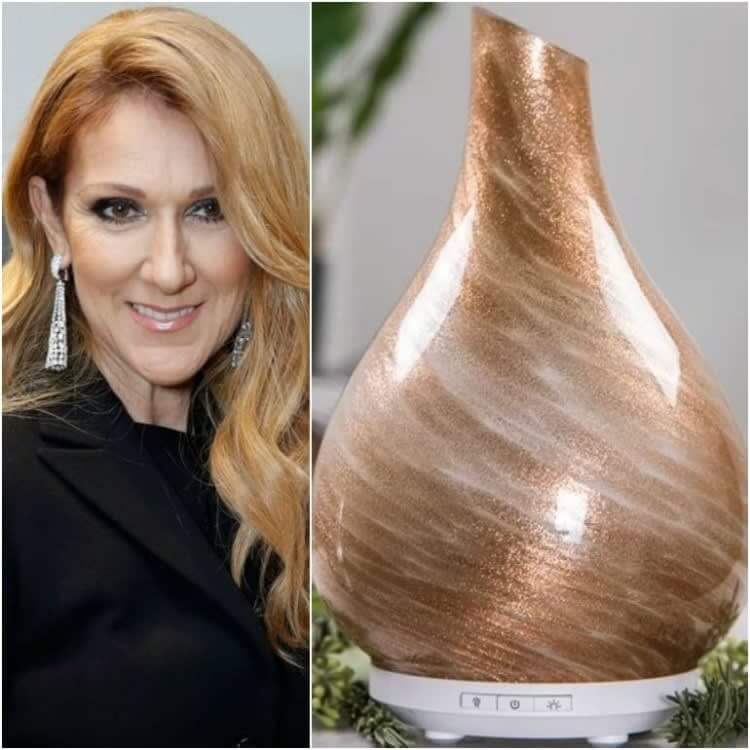 Celine Dion started living in Las Vegas in 2002 and felt that if she was going to perform in the same room every single night, then she needs to have special room accommodations. Therefore, she decided to buy a $2 million humidifier to combat the dry desert weather and protect her singing voice. You might say that a simple humidifier would have easily gotten the job done, but the singer would disagree with you. The super-expensive humidifier hung from the ceiling above her as she sang in her powerful voice. Do you think it was an absurd purchase?
9. Johnny Depp: Private Island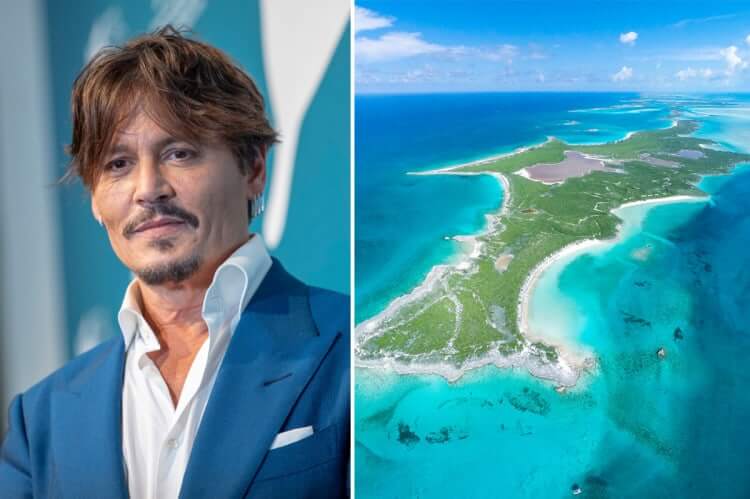 When Johnny Depp can spend over $30,000 a month on just wine, he can pretty well buy a private island as well. However, he purchased the island before he was in dept. He bought a Little Halls Pond Cay in Bahamas for $3.6 million in 2004. Johnny has always been a huge spender and this one isn't different as well. The beautiful private island offers 45 acres of privacy to the actor. Aside from a private island, he also owns over a dozen houses.
10. Donald Trump: Gold Plated Jet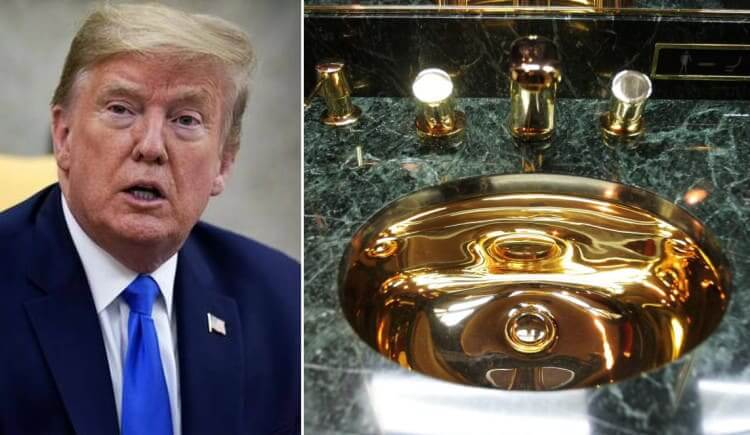 Our list would be incomplete without Trump and his extravagant celebrity purchase. The President of America is known for his luxurious lifestyle. In 2011, he purchased the Boeing 757 from Paul Allen (co-founder of Microsoft) for $100 million. Trump made sure the jet had all the amenities of a house and also most things are plated in 24k gold. Given that now President Trump uses Air Force One, his beautiful jet must be sitting in some hanger.
11. Mike Tyson: A 24K Gold Bathtub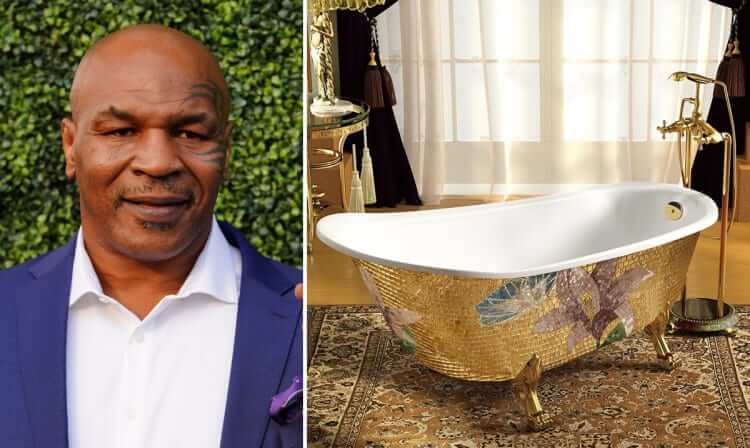 When Mike Tyson was at the top of his boxing career, he was spending so much money that it was like he was giving it for free. It changed after his rape conviction. Before that, he purchased a 24k gold bathtub for his now ex-wife Robin Givens. It is a crazy purchase because he paid over $2.2 million just for a bathtub. Now that Tyson and Givens are no longer married, who got the bathtub?
12. Lady Gaga: Electromagnetic Field Meter to Detect Ghosts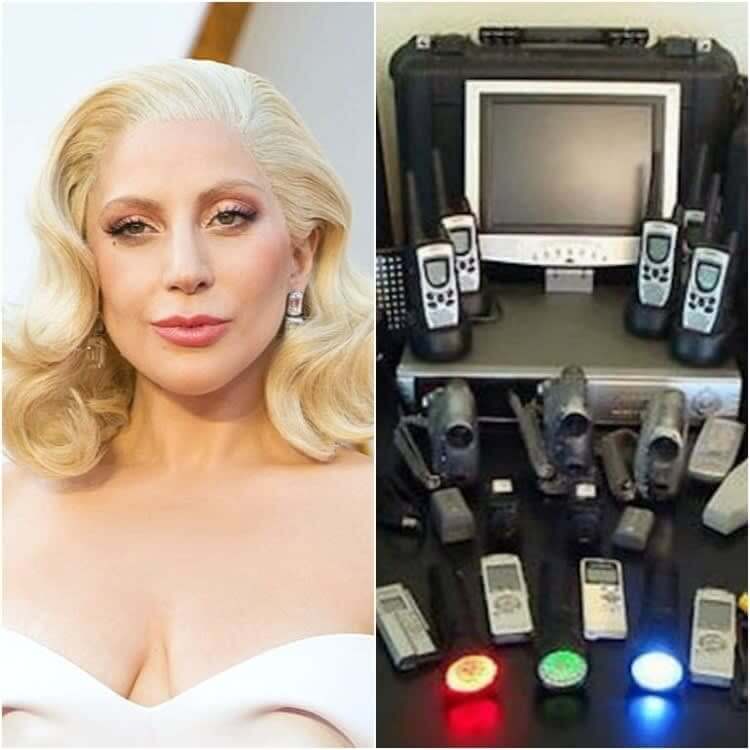 Here is a super eccentric celebrity purchase. Gaga is as serious as it gets when it comes to keeping evil spirits out of her home. Can't believe it? Well, the singer spent $50,000 on ghost hunters and even an electromagnetic field meter to detect spirits. Perhaps, earning way too much money can make you spent some on silly things.
13. Nicholas Cage: A Dinosaur Skull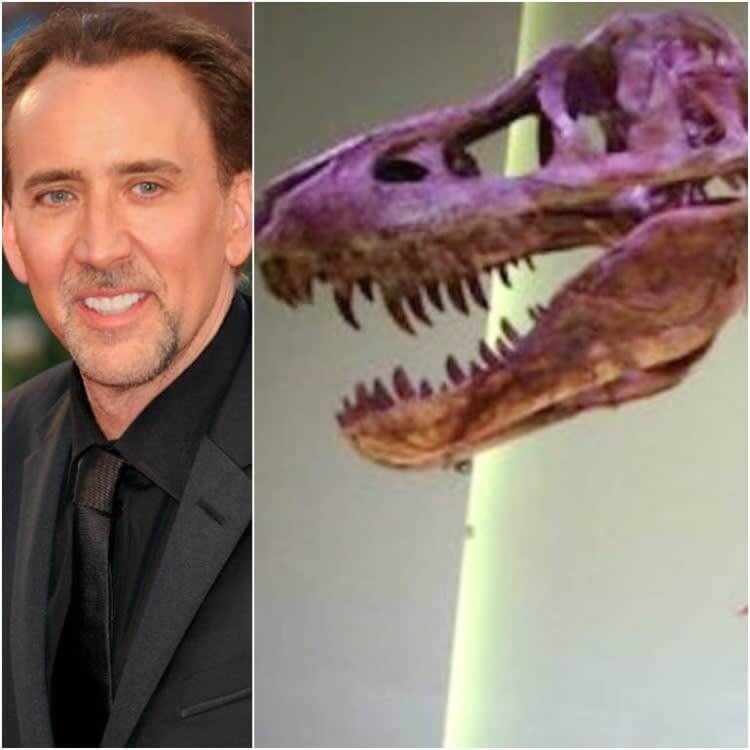 There was a time when Nicholas Cage was in a bidding war with Leonardo DiCaprio over the coolest celebrity purchase of all time: it was the skull of a Tyrannosaurus Bataar. Cage bought it at the auction for $276,000 and kept it for many years before something really strange happened. In 2015, it was reported that the skull was never meant to be sold as it was stolen. Although the actor paid top dollar for it, he agreed to turn over the skull so it could be returned to Mongolia.
14. Mike Tyson: Three Bengal Tigers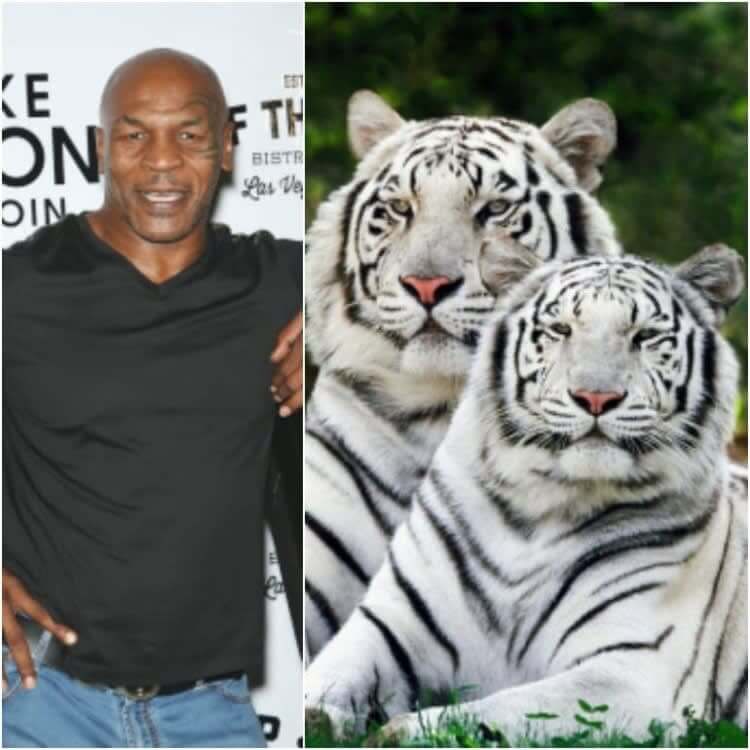 Mike Tyson was always going to appear again on our list. And here, he comes back with a bang. He purchased three Bengal tigers for $140,000. It is a ridiculous purchase because buying them costs less than the overall cost of feeding and keeping them in a separate house. For instance, the food for the tigers cost $200,000 a year. Before finally giving up his cats, he made their film debut in The Hangover.
15. Kim Basinger: A Town in Georgia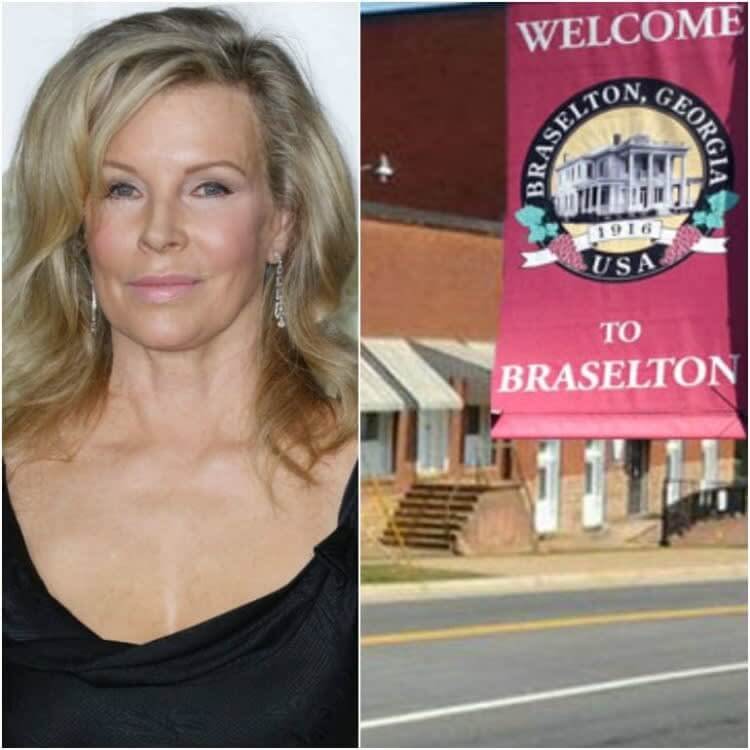 Kim Basinger is a Georgia native and it was 1989 when she decided she wanted to own a piece of her home state. So, she gathered a few investors and spent $20 million on 1,751 acres of Braselton, Georgia. Although the initial intentions were to turn it into a tourist destination, it didn't happen and they had to sell the property after five years, at a loss. It was certainly not a wise celebrity purchase.