"We're flying first class, up in the sky, poppin' bottles, livin' the life." Many people dream of being rich and having the luxury of flying in private jets, and for some, it is their reality. Whether they were born into the life of luxury or they are self-made millionaires, these rich kids are living their best lives. From Kylie Jenner's daughter to self-made entrepreneur Jaylen Bledsoe, they share their glamorous lives on social media for the world to see. This is the daily real-life world of rich kids that most of us can only dream of.
1. It's Stromi's World, We Are Just Living In It
At just two and a half years old, the daughter of Kylie Jenner and Travis Scott, Stormi Webster, is already living a life of luxury. She has a fleet of expensive electric cars and a walk-in closet full of designer clothes, shoes, and handbags. You could say that Stormi is better dressed than most adults. In her two years of life, she has traveled to some of the most exotic places, and we are seriously jealous. For her first and second birthday, Stormi had a huge blowout called Stormi World. Each party cost around $100,000, and Kylie rented out an amusement park, had custom merchandise, and a giant blow-up entrance with Stormi's face on it. If you ever wanted to see an over-the-top children's birthday party, go check out Stormi World. 
2. Blu Ivy Had A $17,000 Pacifier When She Was Born
Blu Ivy has been one of the most talked-about children since before she was born. When Beyonce announced her first pregnancy, the internet went wild in anticipation for her arrival. This little girl is only eight years old, but she is already living a boujee life. She attends all the hottest red carpet events and can always be seen in the most amazing outfits. Whether she is sitting courtside with her mom or standing backstage with her dad, Blu Ivy is always her fabulous self. While Beyonce and Jay Z like to keep their children's lives out of the spotlight, it is still exciting to get a glimpse into the luxurious life of this rich kid. 
3. North West Has Had A Designer Wardrobe Since Before She Was Born
As the eldest child of Kim Kardashian and Kanye West, North is used to her family's extravagant lifestyle. Her first birthday was Coachella themed and cost around $75,000. She has had many expensive birthdays since, including her cowgirl themed seventh birthday held in Wyoming. She usually has a joint party with her cousin Penelope, so it's double the fun. Between her mini designer purses and her designer wardrobe, we don't know how much more glamorous North can get. At her young age, she is used to being followed by paparazzi and traveling around the world on private jets. Do you think she knows that regular people fly commercial? 
4. Elle Fanning Has Been Making Money Since She Was 3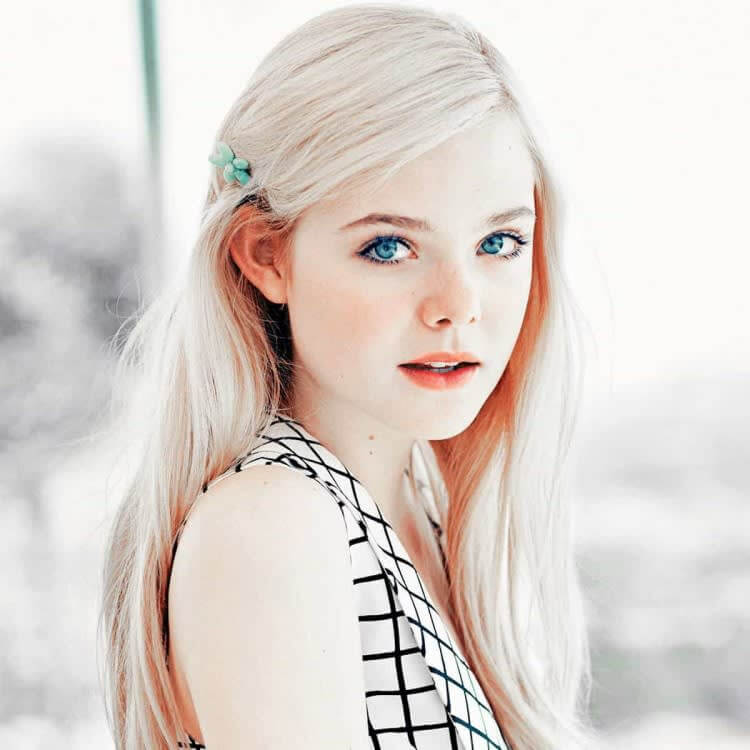 Elle Fanning is the younger sister of Dakota fanning, and they have both made names for themselves in the modeling and acting industries. She has starred in many notable movies including Malificent, We Bought A Zoo, and Somewhere. She also has a very successful modeling career and has been on the cover of Harpers Bazaar and Vogue. When she was just three years old, she made her acting debut, and since then, Elle's fame has skyrocketed. You can always find her on the biggest red carpets and at all the fashion events. Currently, she is working on a Hulu series called The Great, which debuted in May of this year. 
5. Jaylen Bledsoe Started His Tech Start-Up At Age 12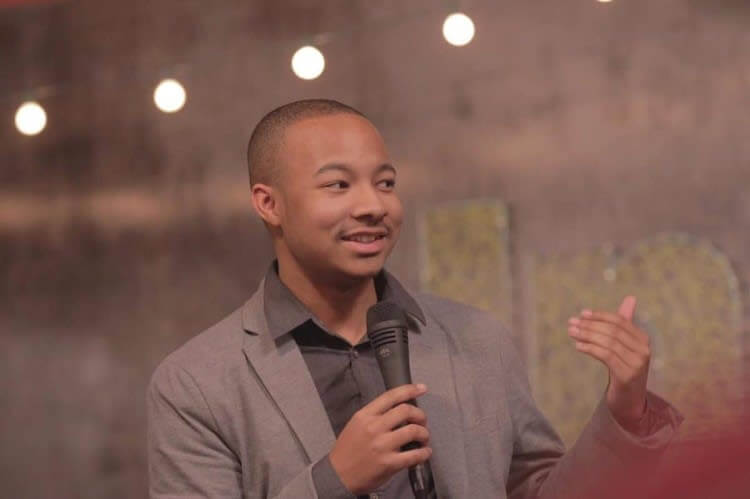 While most 12-year-old are figuring out how to navigate the awkward period of middle school, Jaylen Bledsoe wanted something different. He took a $100 gift from a family member and turned it into a multi-million dollar information technology start-up. Now at 22-years-old, he is the CEO of this global company, and he is not planning to slow down anytime soon. Jaylen was born to teenage parents, and his mom raised him by herself. He wanted to help his mom and other people in similar situations, so he took this idea and turned it into a reality. With his success, Jaylen has given back to his community and impacted the lives of millions. He does not show off his "rich kid" wealth because he uses his platform to promote social change and awareness. 
6. Knox & Vivienne Jolie-Pitt Were The Most Sought After Twins Since Their Birth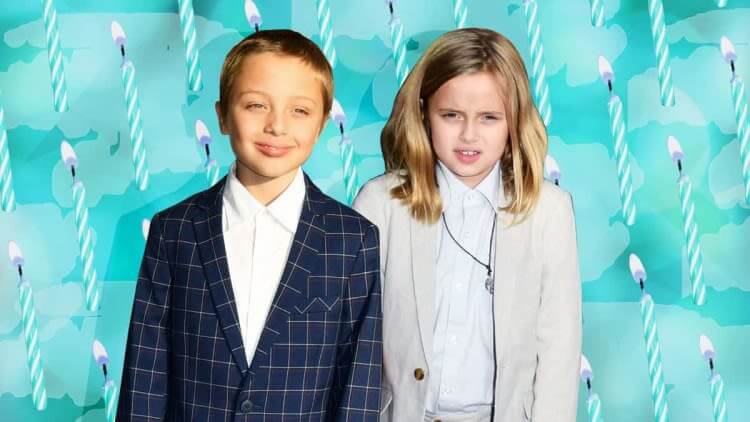 When Brad Pitt and Angelina Jolie announced the birth of their twins Knox and Vivienne, people went wild to see the first pictures of these highly anticipated twins. The media was trying hard to get photos of them, and their first picture sold for $14 million. No one has ever wanted to pay that much for a picture of us. These twins have grown up in the spotlight and had to endure their parent's messy divorce. Knox and Vivienne have been pictured traveling the world with their parents and many siblings. We are guessing they are used to flying on private jets and living in the most beautiful homes money can buy. 
7. Jaden Smith Has Two Of The Biggest Celebrities As His Parents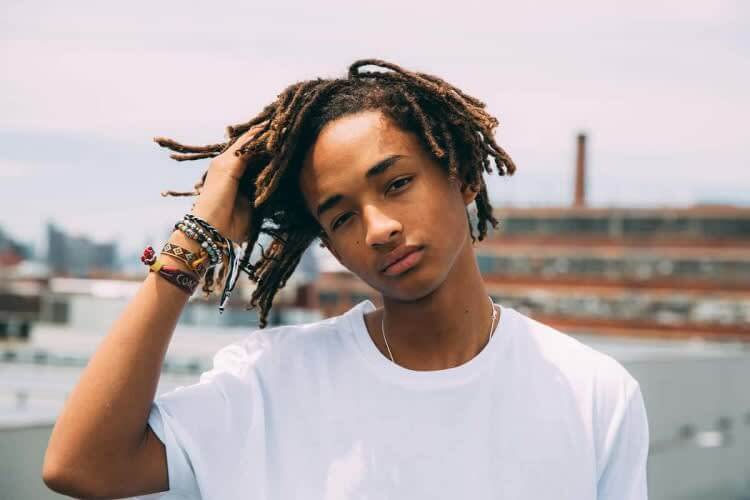 Jaden Smith was born to the two most prominent names in Hollywood, Will and Jada-Pinkett Smith. When he was just eight-years-old, Jaden made his acting debut alongside his dad in Pursuit of Happiness. He then went on to star in the remake of Karate Kid. Jaden has done so much more than acting throughout the years. Between his successful acting and music career, Jaden Smith is a force to be reckoned with. Outside of music and acting, he is known for speaking out against injustice. He is not afraid to share his opinion about trending topics and social injustices. His parents raised him to have a strong mind and opinion, and he wants to use it to make a difference. 
8. Michael Jordan's Son Is Following In His Dad's Footsteps On An Off The Court
When your dad is the most famous basketball player in the world, you are probably expected to be just as good as him on the court. Marcus Jordan proved to the world that his father's talent rubbed off on him when he played basketball for the University of Central Florida. Instead of continuing onto the pro leagues, he decided to go into business after college. Marcus Jordan, with a little help from his father's $1.65 billion fortune, opened up a boutique sneaker room in Disney World called the Trophy Room. Since he was a toddler, Marcus has been around pro basketball players and sitting courtside. His inspiration for the store must have come from the wealthy lifestyle he had become accustomed to over the years. 
9. Abigail Breslin Took The World By Storm At Just 3-Years-Old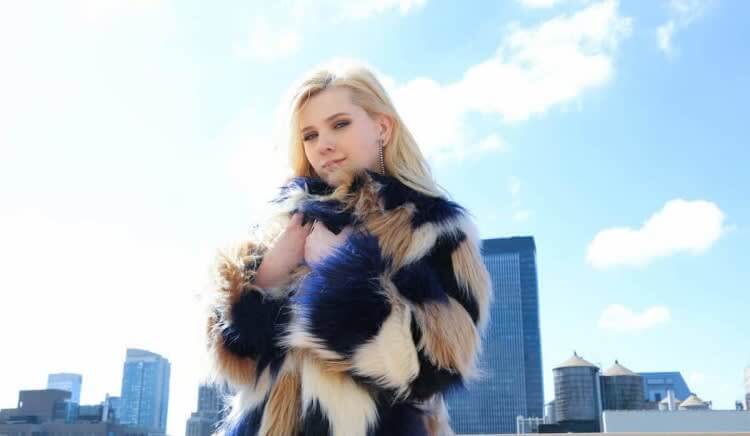 At just three-years-old, actress and singer Abigail Breslin made her small screen debut in a commercial. Only two years later, she landed her first movie role in Signs. Breslin's break out part was in Little Miss Sunshine, which catapulted her into the spotlight and opened doors for many other big projects. Breslin is not one to show off her wealth on social media, but she is worth about $8 million. She can be seen wearing the best designer brands in her magazine shoots and whenever she attends a red carpet event. Some rich kids don't want to show off their wealth because they weren't born into it. 
10. Nick D'aloisio Became An Entrepreneur At Only 15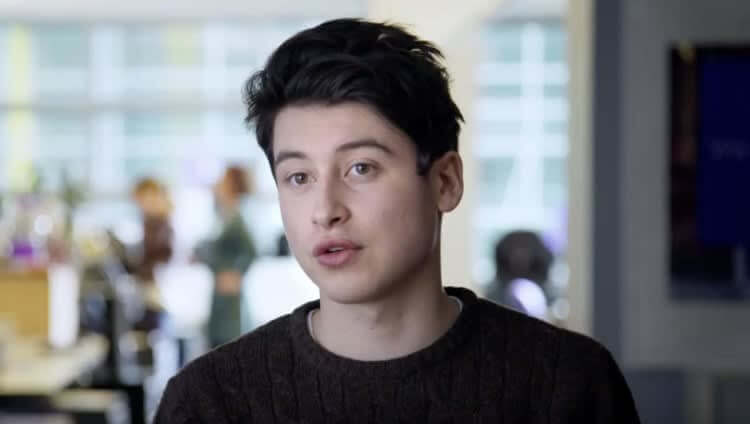 Nick D'aloisio was a young boy when he figured out his million-dollar idea. When he was just 15, he created an app called Trimit, which condensed long texts such as emails and online posts into a summary of 140 to 1,000 words. Soon, his app gained the attention of a venture capitalist who invested $300,000. With this investment, the young D'aloisio re-designed and re-named the app to Summly. He hired a team of Israelis to help develop and improve his idea, which took off quickly once it hit the app store. He received more investments, and in March 2013, he sold Summly to Yahoo! for a whopping $30 million. That's a lot of money for a teenager! 
11. Jennifer Gates Was Gifted An Entire Street In Florida For Her Horseback Riding
When your father is Bill Gates, you must have an exciting life. Jennifer Gates goes on exotic vacations, drives an expensive sports car, and lives in a gorgeous mansion. She also attended Stanford University, and she is a competitive horseback rider. Bill Gates bought Jennifer an entire street for $37 million, so she could practice. Can you imagine your dad buying you an entire street? We certainly can't. However, Jennifer does have plans to go to grad school to get her masters in public health or attend medical school. Despite the nice things her father has bought for her, Gates went on record to say his children will only receive $10 million each out of an $82 billion fortune. 
12. Being The Daughter Of The Virgin Atlantic Owner Must Have Its Perks
When your dad owns an airline, does that mean you get to fly for free? Well, Holly Branson knows what that is like because her father is Richard Branson, the founder of the Virgin Group. After completing medical school and becoming a junior doctor, Holly moved over to her father's company to work on the management team. Holly works closely with her family and enjoys her position at the Virgin Group. On her social media, she shares photos of her sailing, mountain climbing, and she also signed up to go to space. She is very involved in philanthropy, so it seems that her family's fortune hasn't gone to her head.