It's not a secret that the market value of a car is heavily influenced by its provenance. For example, if a car was previously owned by a famous person, or made an appearance in a Hollywood movie, the probability of that car costing a ridiculous amount of money is very high. In some movies, vehicles are almost as important as the characters themselves - so their market value comes hand in hand with how "famous" the car has become. Check out some of the most expensive cars that were used in films and TV.
1. 1970 Porsche 917K: $14 million, Appeared In Le Mans
Le Mans is one of those films that really invested in the cars they used throughout the movie, with several of its racing cars becoming some of the most expensive cars ever sold. To start, who could ever forget the poster car that was the 1970 Porsche 917K, driven by Steve McQueen? Even though the car conquered a very special place in the hearts of race car fans, the car disappeared for about 25 years after it was aired in Le Mans. The vehicle was eventually sold for $14 million at an auction. 
2. 1968 Ford GT40 Gulf: $11 Million, Also Appeared In Le Mans
Another car that rose to fame thanks to starring in Le Mans was the 1968 Ford GT40 Gulf, which was sold at an auction in 2012 for the incredible amount of $11 million. While we have to say that the price is quite mind-blowing, this particular car had more to offer than being a part of Le Mans. Apparently, the 1968 Ford GT40 Gulf was the first car to use carbon fiber with the intent of being both powerful and light. 
3. 1965 Shelby Cobra Daytona Coupe: $7.25 million, Appeared In Redline 7000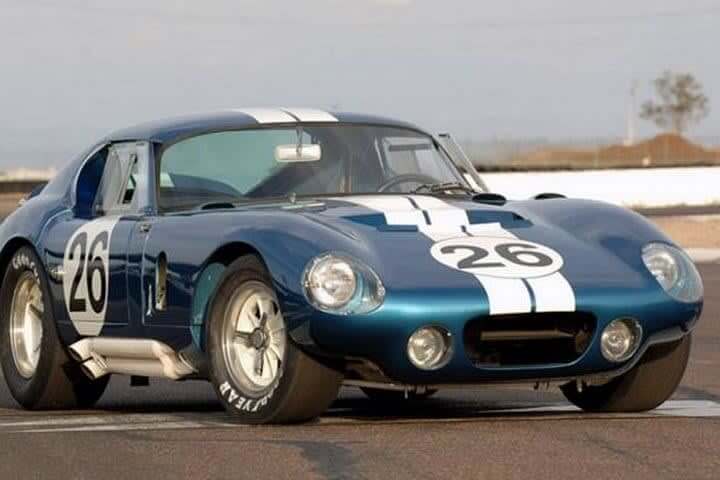 Although the third most expensive car from television or film is not from Le Mans, it coincidently turns out to be another Steve McQueen car. The Shelby Cobra Daytona appeared in the 1965 movie, Redline 7000, gaining a lot of popularity with car lovers. One of its biggest appeals at the time was that it was the only American race car to perform better than a Ferrari. The car was sold at an auction in Monterey for the amount of $7.25 million.
4. 1956 Ferrari 250 GT LWB Berlinetta: $6.71 million, Appeared In The Love Bug
It's almost impossible to think about Disney's The Love Bug without automatically thinking about the unforgettable Volkswagen Beetle featured in the film. But the movie actually included a generous number of very impressive automobiles, such as the 956 Ferrari 250 GT LWB Berlinetta. While the car failed to get a good amount of screen time, it went on to be bought for $6.71 million at the event of an auction that took place in Monterey, California.   
5. Batmobile: $4.62 million, Appeared In Batman
Sure, it's probably not surprising at all that the Batmobile made it to our list. It's almost impossible to think about Batman without the classic Batmobile, so it only makes sense that the car would end up being worth millions. What might come as a surprise to some is that when the Batmobile was created, it was initially called the 1955 Lincoln Futura concept car, and it was available in many different colors. It ended up becoming Bryce Wayne's car, which was later sold for $4.62 million. 
6. Aston Martin DB5: $4.6 million, Appeared In Goldfinger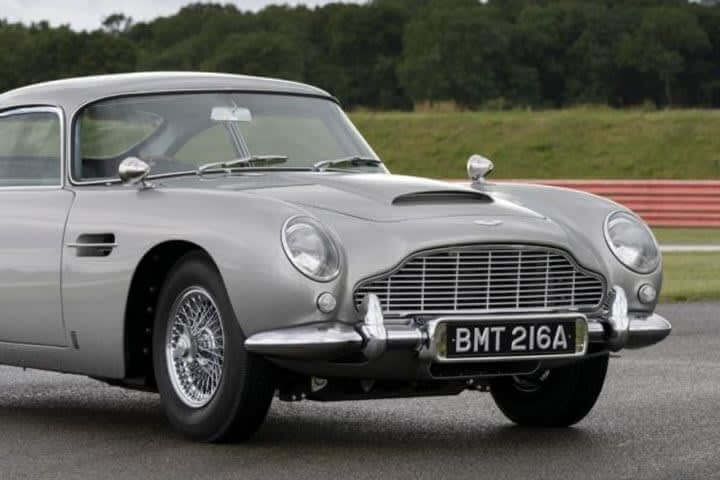 Among all of James Bond's cars, the Aston Martin DB5 was easily the highest-selling one. Sure, the DB10 is also pretty impressive and more current, with its sleek and cool looks, but something about the Aston Martin DB5 is just pure beauty. So, whoever ends up paying the very expensive price tag of $4.6 million is not only a lucky one, but they are also in for a lifetime of coolness and grand appearances. 
7. 1968 Mustang GT 390 "Bullitt": $3.7 million, Appeared In Bullitt
Steve McQueen was the lucky and very talented lead actor in several racing films. This means that he had the opportunity to drive not only some of the most unique cars in the industry but also some of the most unattainably expensive vehicles in history. Another car to add to his list is the 1968 Mustang GT 390, which McQueen drove in the film Bullitt. The car ended up being sold for as much as  $3.7 million by a lucky buyer at a Mecum Auction. 
8. Aston Martin DB10: $3.41 million, Appeared In Spectre
Another unique classic from the James Bond series is the Aston Martin DB10, which also gained a lot of popularity amongst car enthusiasts worldwide. Along with this enthusiasm came a very impressive price tag of $3.41 million. The Aston Martin was driven by Daniel Craig, who portrayed the classy British spy in the film, Spectre. It's safe to say that the Bond series ended up collecting a very extensive list of expensive cars. 
9. Porsche 911S: $1.37 million, Appeared In Le Mans
Le Mans strikes again with another extremely expensive car! In the opening of the film, McQueen aka "The King of Cool" is seen driving a stylish Porsche 911S. The scene was short, allowing the car to make a very quick appearance, which was certainly enough to boost its value in the market. Although McQueen went on to drive far more impressive cars later in the film, the Porsche 911S went on to be sold for $1.37 million at an auction that took place in Scottsdale, Arizona. 
10. 1967 Shelby Mustang GT500: $1 million, Appeared In Gone In 60 Seconds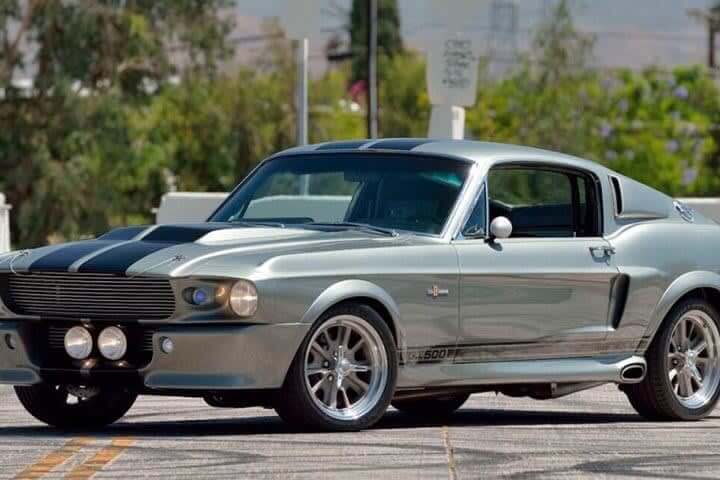 1967 Shelby Mustang GT500, with its $1 million price tag, was seen in Gone In 60 Seconds. Referred to as "Eleanor," this magnificent vehicle appeared in different formats in two separate movies: the first one was 1974's Gone In 60 Second, where the car was masqueraded as a 1973 Mustang, driven by the one and only Nicolas Cage. Later on, in the 2000 reboot of the classic, "Eleanor" underwent a complete transformation by becoming what was featured as a 1967 Shelby Mustang GT500. Years later, the car was sold at an auction for a clean million.